ClearSign Core™

Flare

Technology
At multiple installations, our ClearSign Core™ Enclosed Flare has consistently delivered sub 15 ppm NOx and greater than 99.9% destruction efficiency, all without any visible flames. It is available in Forced and Natural Draft configurations and can service the wellhead, pipeline, upstream and midstream industries. ClearSign's offering represents a cost effective, reliable, and complete solution for today's requirements in Ultra-Low Emissions flaring.
Complete flare systems include the flare tube, fuel skid, burner management system, and flame safeguards. Gas heating values ranging from 500 - 2,000 Btu/scf.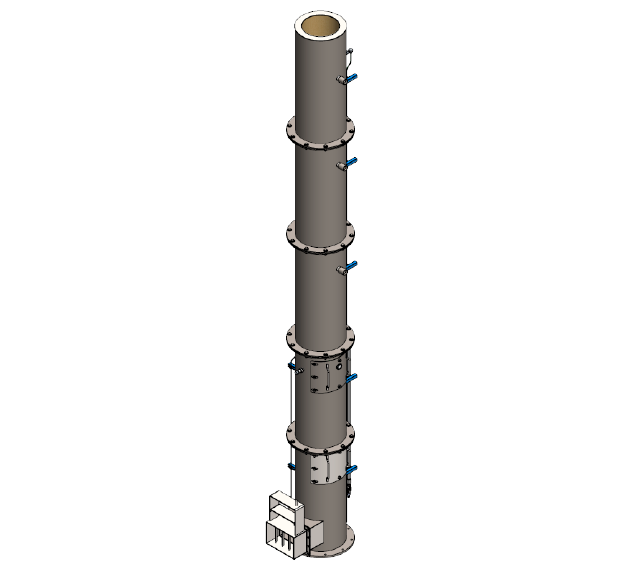 KEY BENEFITS
99.99+% DRE
Achieve field verified and class leading destruction efficiency with guarantees up to 99.99% DRE.
Eliminates VOC's
Significantly reduce hydrocarbon slip and reduce the emissions footprint of your site
NOx & CO
Ultra Low NOx <5ppm
Ultra Low CO <5ppm
SMOKELESS
Eliminate smoking flares, even heavier waste gas streams.
MODULAR DESIGN
ClearSign Core™ Boiler solutions have ranges from as low as 4MMBTU/hr and up to 100MMBTU/hr, a true teCommon parts across the product range make it easy to stock spare parts and apply across a range of operating conditions.
REDUCES FLAME LENGTH
Core combustion takes place in a matter of inches rather than the long lazy flames of traditional combustors.
ClearSign Core™ Modular Pod Burner
ClearSign Core™ Modular Pod Burner for Flaring Applications Case Study
Read the Case Study